<!- mfunc search_box_body ->
<!- /mfunc search_box_body ->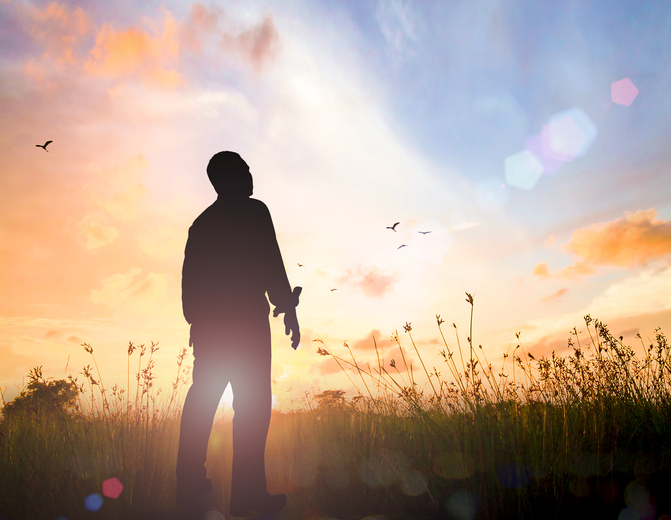 The sustainability movement, at the end of the day, has always been concerned with a sort of justice: a fair-minded, equitable approach to human life and the environment that can provide safe, enjoyable living conditions for both current and future generations. When weighed against the current standards of consumption, the future loses out badly. It's very clear at this point that only by making sustainable choices today will the generations that follow enter a world where they're able to enjoy the same opportunities and security as the generations before them.
<!- mfunc feat_school ->
Featured Programs:
Sponsored School(s)
<!- /mfunc feat_school ->
It hasn't escaped anyone's attention that similar disparities can be found even today when evaluating the impact of the climate crisis. When looking at the populations and parts of the world that are most heavily impacted by the droughts, heat effects, and societal turmoil that characterize the systemic response to global climate change, it's not hard to see a pattern: those folks tend to already be less economically prosperous and have much darker skin than those who are being spared those effects.
That's why many environmentalists feel that global sustainability is closely tied to social justice movements. And progress toward a sustainable society has to involve progress on issues of racial equality on every level.
I Can't Breathe On A Global Scale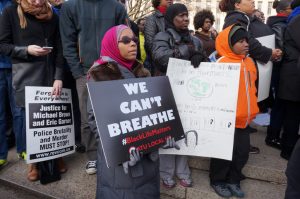 George Floyd's murder in Minneapolis in May of 2020 set off a global round of protests against police violence and oppression of minorities generally. From London to Berlin to Pretoria to Melbourne, thousands marched in solidarity and recognition of the systemic racism the incident showed.
If it was a surprising surge of social justice, it may not be a coincidence that it all occurred a few months into the global COVID-19 pandemic. Sustainability experts have long seen such pandemics approaching as humans have encroached into natural reservoirs and built dense population centers that both put stress on ecosystems and contribute to bringing people into contact with such diseases. The tension has simply boiled over into the human population now. Mr. Floyd's death was a punctuation mark in a sentence already loaded with anger and impatience at the abuses and ineptitude of the powers that be.
Like Floyd, the planet is having trouble breathing. And maybe there is some recognition that the injustice shown in American policing has larger systemic ties to the same sort of devaluing of human lives that is happening on a much larger scale in the global climate crisis.
Historical Gaps Between Racial and Environmental Justice Are Closing
The conversation that has been sparked in social justice by Black Lives Matter protests is opening up broader discussions in places that once seemed indifferent to those topics. The green movement is one of those.
In 2017, Outside magazine reported on the gathering of environmental leaders to sign an accord pledging allegiance to civil rights and social justice issues. In doing so, there was both tacit and explicit acknowledgment of a movement that has historically tended to promote racial exclusivity in concert with environmental purity. Conservationism, a predecessor to the sustainability movement, repeatedly called for lands and resources to be set aside at the expense of racial minorities… the loss of Native American lands to the national park system, the segregation in the early years of those same parks that saw African Americans excluded from them.
But current leadership in those organizations, as well as in new, minority-founded conservation organizations like Outdoor Afro and Latino Outdoors, are changing course with the recognition that not only are environmental concerns not the exclusive province of caucasians, but that they are broadly connected with social and racial justice worldwide.
A New Pattern for Coming to Grips With Global Injustice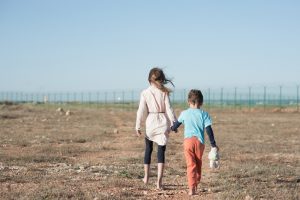 By recognizing the underlying connection between racial injustice and the climate crisis, the entire sustainability movement is finding more solid footing in combatting major systemic failures leading to climate crisis. It's possible—maybe necessary—to see the climate crisis as a manifestation of a broader pattern of structural violence according to Sam Grant, director of the Minnesota affiliate of climate activist group 350.org.
The clarity of that perspective can allow sustainability activists to both leverage the connections between the movements and focus on actions that are better aimed at the root causes of climate change. Examples include understanding the racial component of the wealth disparity in climate footprints, where richer, whiter populations tend to be the largest drivers of climate stress, while the impact falls mostly on poor people of color worldwide.
Understanding global climate change as just another outgrowth of such a longstanding matter of racial injustice changes the nature of the conversation. There's even greater moral weight behind sustainability arguments when they include not just the impact on future generations, but current racial disparities in the climate crisis as evidence for the necessity of change.
The carbon economy as a whole has been grounded in racial disparities. By correcting those problems in racial justice, it's also possible to fix the sustainability problem that comes along with them.
Is Black Lives Matter a New Dawn For the Sustainability Movement?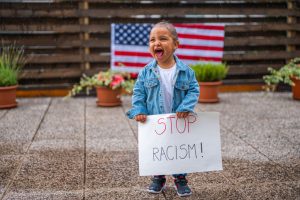 For environmentalists, a glimmer of hope has come with the nightmare of COVID-19. The huge drop in CO2 emissions—predicted to amount to 8 percent for the year by Carbon Brief, an emissions analysis effort—demonstrates some of the possibilities that could come with restarting the stalled economy with an eye toward sustainable practices. And the opportunity to reboot the economy while booking those gains is a completely attainable goal. The European Union's 750 billion Euro recovery proposal is a masterwork of sustainability planning, incorporating measures like:
Building renovation
Clean energy technologies
Low-carbon vehicles
Sustainable land use
As valuing black lives is seen to be equivalent to valuing future lives, the combined weight of these movements could grow to be unstoppable. As leaders in both movements come to understand how closely their interests are aligned, you can expect to see those efforts both expanded and revitalized.
Indeed, U.S. Presidential candidate Joe Biden's $2 trillion climate plan, announced while many of the protests are still underway, explicitly provides for a new office of environmental and climate justice at the U.S. Justice Department to create specific links between environmental advocacy and racial justice according to the New York Times. Currently disadvantaged communities are set to receive 40% of the overall infrastructure benefits outlined in the plan.
The current moments are difficult ones for both the BLM and the environmental community, with huge political and cultural obstacles seeming to stand in the way, but there's a growing understanding that through unified action, both movements will emerge stronger and accomplish more than would ever be possible by themselves.