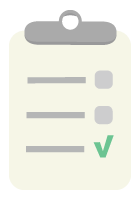 As a sustainability student, the future of sustainability is in your hands. In your career, you'll work to create solutions to some of the world's most pressing environmental and social problems. But, why wait until you've graduated to make a difference when the world needs your help today?
Students have the power to enact positive change, not just in university communities, but in the world. Consider Teresa Cheng, the former University of Southern California (USC) student who, as a national organizer for United Students Against Sweatshops, won several campaigns to improve workers' rights around the world. Or Duke University students who transformed a $6 billion endowment into socially responsible investments. And the Boston University students who organized a sit-in to demonstrate support for gender-neutral housing, and ultimately won their campaign for gender-neutral housing on campus. No, these examples aren't from the '60s: all of these student activism campaigns are alive and well today.
You can get involved. You might even save the world. But how? In this sustainable student action guide, we'll explain everything you need to know to get started, build a campaign, find funding and reach sustainable goals on campus and beyond.
<!- mfunc feat_school ->
Featured Programs:
Sponsored School(s)
<!- /mfunc feat_school ->
About this Guide:
We interviewed experts in student activism: a sustainable program manager, the co-founder of an energy-efficient crowd investment platform, a campus environmental assessment program coordinator and a sustainability program director. They all shared their significant insight into what it takes to make sustainable action a reality on campus and around the world. We've included their suggestions for getting an audience with administration, finding funding for your cause, and extensive resources for making it all happen.
Our Experts
What You'll Learn in This Guide
In this student action guide to sustainability, you'll find:
Why student action is important to sustainability and your future.
How you can develop sustainability projects.
The tools and resources you need for support, awareness and funding.
Inspiring case studies that can strengthen your cause.
We've also included helpful resources to help you further your understanding and research in sustainable student activism. At the end of this guide, you'll find links for additional reading, as well as a glossary of terms that may be helpful in decoding the language of sustainable student activism.
Whatever issue you choose to champion on campus—be it water conservation or diversity—this practical encyclopedia is designed to help you turn goals into results.
Getting Involved with Sustainability on Campus
You get it: the Earth is fragile. Resources are finite. Current ways of living are unsustainable. Change is needed, and it's needed now. That's why we created this student guide to taking action on sustainability.
"It might be uncomfortable," says GreenerU sustainability project manager Dallase Scott. "And you might not get what you want. But at least you're pushing the issue forward."
Why It's Important for Sustainability Students to Take Action
Getting involved is important for all students, but especially for sustainability students. As our experts point out, taking action on behalf of sustainability on campus and beyond is a great opportunity to invest in your future, and as a student, you're in a good position to really make a difference.
"Look at the history of student social movements. I think it's pretty clear that students have a role to play."
"Students often don't appreciate the tremendous power they have to shape university policy," explains Sparkfund president and COO Joe Indvik. "They think of themselves as the recipients of policy—not the shapers of policy." But the core of an administrator's job is to provide a good experience for students, and that means responding to their needs and requests. Indvik points out that administrators are often excited to see students taking ownership. These administrators may also have their sights set on sustainability goals, but need more support to make them a reality: support that students can provide.
Sustainable Endowments Institute senior research fellow Rob Foley agrees that students have great potential to make a difference. "Look at the history of student social movements. I think it's pretty clear that students have a role to play."
Indvik not only sees sustainability projects as a very real opportunity for change, but also considers them the best job training available for sustainability students. He pointed out skills that can't be gained in the classroom, but can be developed through student activism, including:
How to create a pragmatic business plan.
How to do financial analysis and case study research to support that plan.
How to build a business.
How to think like an entrepreneur.
With the ability to make a difference in sustainability and in your future, the advantages of getting involved are clear. But being interested in helping and actually getting involved are two different things. How can you make the jump to truly making a difference in sustainability?
How You Can Get Started in Saving the World
Our interviews with expert student action campaigners revealed great strategies for getting started in student activism. Time and again, they offered the same recommendations to students interested in sustainability projects:
Do your homework.
Build a great team.
Coordinate your efforts.
Work with all stakeholders (e.g. facilities).
Learn from peers and peer institutions.
Focus on the larger goal.
Foley encourages students to consider their personality when choosing their path in sustainable activism. Self-starting, entrepreneurial students should consider their universities' sustainability problems, and determine how they can create a program, student group, campaign or policy proposal—for example, sitting on an advisory committee with faculty and staff to come up with a sustainability solution. Other students may be more interested in existing projects, working on teams or in settings that have already been established. These may include student groups, service to the university and internships.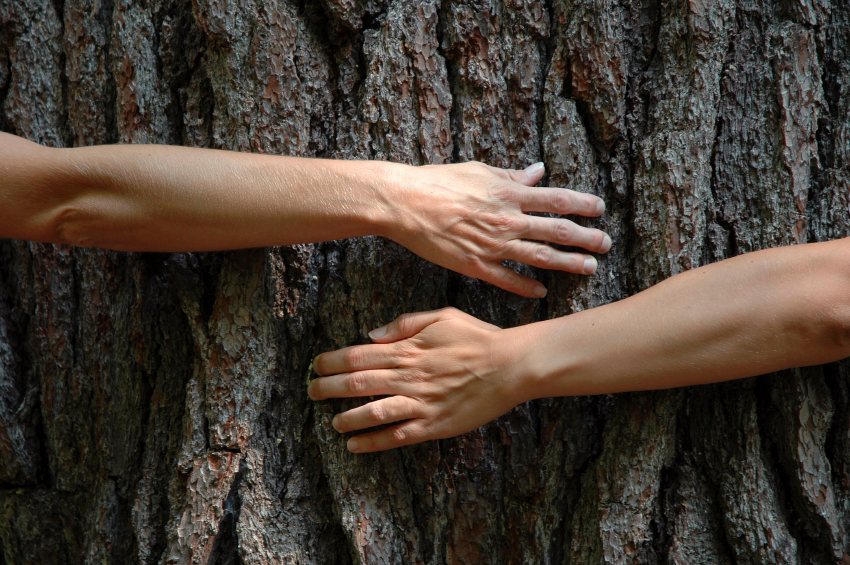 Indvik encourages students who are just getting started to seek out sustainability groups. "Groups are a great way to get looped into the sustainability dialogue on campus," he explains. "Sustainability organizations that have been around for a long time often have a sense of the history of both successful and failed ideas on campus sustainability."
Once you've seen how student sustainability groups work, consider how you might approach things differently, says Indvik:
Can you jump on board with programs that certain groups have proposed or are already running?
Do you want to start your own group?
Do you want to create a proposal and take that proposal directly to the administration?
As a student activist, there's practically no limit to how you can get involved. Student-led projects, campus-wide sustainability efforts and even national and international sustainability campaigns are all within your reach. How do you want to make a difference?
Developing Student-Led Sustainability Projects
Your work matters. Grassroots student campaigns like community gardens and advocacy for energy awareness and divestment can impact not only the present generation, but also generations to come. Though getting started may be difficult, students can get help from school administration by using their voices, presence and consistency to stress the necessity of sustainability projects. Try these student-led projects to get started:
Start an Eco-Rep (student peer-to-peer outreach) program.
Develop a campaign (such as one focusing on composting, energy awareness, fair trade, campus farms or divestment) with student groups.
Volunteer for campus sustainability projects (such as a community garden).
Create your own online sustainability tool.
Compete in campus sustainability contests or organize your own.
Make sustainability the focus of your independent project or thesis.
Apply for sustainability awards in your field.
Whatever you want to do, Tina Woolston, Tufts Office of Sustainability program director encourages student activists to figure out what will be most impactful. Rather than focusing on projects that are easy to accomplish, like unplugging phone chargers, it may be more helpful to put your effort into campaigns that have a larger benefit, like encouraging students to wash their clothes in cold water.
Woolston also advises that it's important to talk to faculty and staff who are involved in your project, like the facilities department or dining services. With their help, you should consider why things are done the way they are, barriers to change and how you can work with school administration to overcome these barriers. Taking this approach, Woolston says, allows you to work with the administration to collaboratively come up with a feasible solution—with a much greater chance of success.
Campus-Wide Sustainability Efforts
Campus-wide efforts have been known to take years, but they can really make a difference. Your work on a campus sustainability policy project could lead to major impacts, like substantial reduction of carbon emissions, major water conservation or positive changes in hiring and diversity policies. These are the changes that truly make a campus more sustainable in the long run. In short: they're worth it. Hang in there, even if it takes more time and effort than you'd planned on.
How can you push for a more sustainable institution? These efforts are tried and true ways to bring sustainability to your campus:
Push for your school to institute a green revolving fund such as the one at Harvard University.
Help your campus conduct a STARS assessment.
Encourage your school to take a national sustainability pledge.
Get involved in student government.
Sit on faculty or staff committees (such as a dining service committee).
Apply for an internship with a staff member (such as provost).
Research to Make a Change on Campus
Scott encourages students to prepare carefully before approaching administration about making a change on campus. You should know where administrators are coming from, including their challenges and responsibilities, before asking them to take on your project. It's also essential that you understand your end goals and how you might work with school administration to achieve them.
To prepare, Scott suggests that students:
Conduct informational interviews: Learn what's happened in the past. You really need to know what worked and what didn't.
Make sure your viewpoint is sound: Have a friend or parent play devil's advocate and challenge your viewpoint. Make sure you know what you're talking about.
Think about the day-to-day job requirements: See how this "ask" might enhance or interfere with the jobs of administrators, or make more work for them. Be thoughtful of those implications.
Recognize and understand your goal: Don't be attached to the tactics. For example, do you want to host an earth event because you like hosting parties or because you want to raise awareness? Because if you want to raise awareness, it may come in shapes other than an event or party. Make sure that you're chasing after a goal and not just a tactic.
"Even if something was tried on campus five years ago, it might be right for them to try it again,"
You may not bring every project to completion, but this approach offers a good foundation for success.
In addition, Indvik encourages students to run the numbers before approaching administration. Nearly every proposal will have an economic, operational and financial impact on the university, he says, and you'll need to understand these impacts to make a compelling proposal. Case studies are another powerful tool, and can convince the administration that if similar institutions are doing well with the project you've proposed, there's a good chance that your university can succeed as well.
Reinvigorating Past Campus Sustainability Projects
One common opposition that students run into with campus sustainability proposals is that a project has failed in the past. But Foley encourages students to push forward. "Even if something was tried on campus five years ago, it might be right for them to try it again," he says.
For example, if you ask for solar panels, but administrators explain that building codes restricted them last time, push to find out whether that is still a problem today. It may be that administrators are simply responding to a long-held belief that simply isn't true anymore.
Indvik points out that universities are likely to have heard it all before, as many institutions have libraries of past proposals that failed or fizzled out in the past. How can you make your project the one that makes it through? Indvik says that four T's can make or break any proposed campus sustainability project:
Timing: Regardless of the quality of a proposal, the timing must be right in terms of available resources and political will.
Team: You need the right team to build confidence in an idea and, ultimately, to execute it.
Tenacity: Even the best ideas can succumb to the slow-moving gears of decision-making in higher education. Advocacy for an idea must be persistent, tenacious and patient to succeed.
Technical approach: Students often under-appreciate the nuances of turning theory into practice. Great ideas on paper must be followed up with thorough execution.
These principles are useful not just for resubmitting past proposals that may have been lacking, but also for any new ideas. Filter your project through the lens of the four T's to consider whether your project is promising for the future.
National and International Sustainability Opportunities
Think beyond your campus and set your sights on the nation—or the world. Exploring activism opportunities outside of your campus will allow you to broaden your horizons and become even more effective locally. And the more you know, the more you win. Take a few days to get off campus, discover what other schools are doing and meet others who are fighting the good fight to gain inspiration, get advice and develop contacts that can help you make a difference. Try these national and international opportunities for sustainability activism:
Attend national or global sustainability events and conferences.
Explore opportunities in our top resources (below).
Join regional or national organizations.
Apply for a national or international internship (check out our annotated list of sustainability Internships below).
Top Sustainable Activism Resources
Activism isn't something you do all on your own: you'll need some help along the way. Major sustainability organizations, publications and tools can really come in handy. With these expert-recommended resources, you'll find practical information to help you make a difference. Whatever your sustainability interests and needs may be—from advice on building an Eco-Rep program to background for a research paper—start with these sites.
Sustainability Publications
Sustainability Tools
NWF Campus Sustainability Case Studies:
Strong case studies are critical to persuading skeptical administrators. NWF's interactive map allows you to search for case studies and fellows by campus, topic and year. Though it primarily focuses on the U.S., it also includes resources from New Zealand and Canada.
NWF Dirty Energy Politics:
NWF makes no bones about its activism: this section is subtitled "How Students Can Take Action to Counter the Influence of Dirty Energy Money In Politics." Along with providing "A Student's Guide to How Corporate Oil, Gas and Coal Money Influences U.S. Energy Policy," it discusses the importance of voting, political tactics and actions on campus.
PracticalAction.org:
Practical Action is a UK-based charity that works in over 45 developing countries to fight poverty. Their "Schools" section offers an extensive supply of tools and resources for students interested in sustainability education and careers.
Student Submissions
Campus Sustainability Organizations
Campus organizations are excellent resources and sources of support for student activism efforts. These organizations are made up of people who have been there and done that, and can really help you make a difference. And, Scott reports that often, successful programs come from students who are connected to established organizations.
We've included the best campus organizations here, with recommendations from both the AASHE and our sustainability activism experts. From student networks to training programs, you're likely to find the help you need with these groups.
Eco-Rep Programs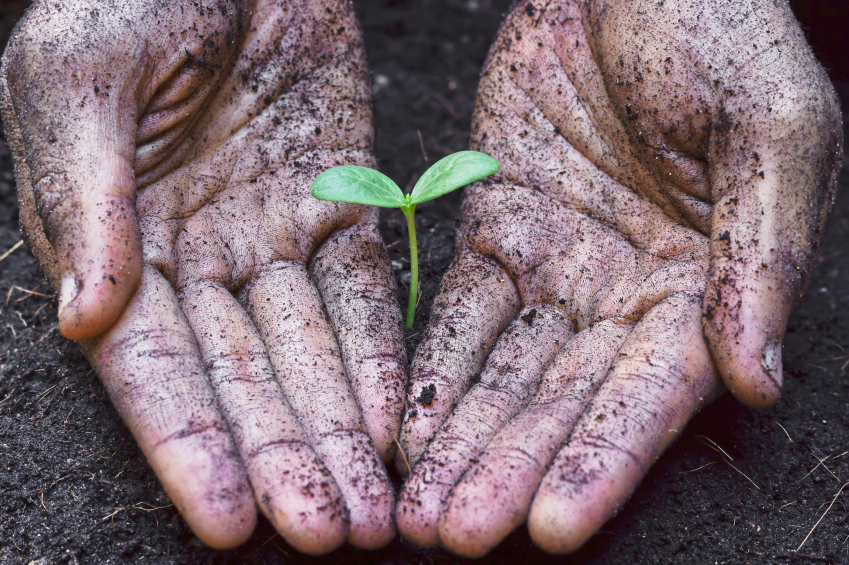 Eco-rep programs are run by students for students. They're usually started by a core group of committed student activists. These "green ambassadors" find imaginative ways to educate peers about living sustainably. In general, eco-rep programs are based in residential buildings, sponsored by a department or the campus sustainability office and supervised by an academic or administrator. Interested in starting a program? Have a look at these helpful PDF guides from AASHE and NWF:
You can also learn what others are up to. AASHE maintains a list of current Peer-to-Peer Sustainability Education Programs that let you do just that. If you go to school in the Northeast, you might also want to attend the annual Eco Rep Symposium.
Student-Focused Sustainability Organizations
State and Regional Campus Sustainability Organizations
National and International Student Sustainability Organizations
Sustainability Conferences and Events
The list of sustainable events is long and illustrious (and fairly tedious). To keep it simple, we've listed ones with a campus flavor. You can also consult AASHE's Campus Sustainability Calendar and NWF's Campus Ecology Events Calendar for monthly happenings.
Aspiring speakers should check with university sustainability departments in their region. Some schools (such as the University of Oregon) host a variety of student-led conferences and networking events throughout the year. Whatever you do, just go. As Woolston points out, any event will expose you to new ideas and connect you with students at other universities. Long-lasting friendships and more effective campaigns are the typical results.
Sustainability Conferences
Sustainability Events
AASHE Webinars
Timing: One Wednesday a month; 2 p.m. EST

AASHE's 90-minute webinars take place on the third or fourth Wednesday of each month, so check the organization's website for more information. These education talks cover anything from energy, social equity and behavior change to topics like certification and curricula. They're free for AASHE members; nonmembers pay $50.

AASHE Workshops
Timing: Yearlong
Greener Campus Webinar Series
Timing: Yearlong

NWF's webinars have a fluctuating schedule, but are full of useful content. Each webinar features three to four leading practitioners in conservation and sustainability, along with opportunities for questions and discussions. Past webinars have included "How Do I Get a Wind Turbine on Campus in Virginia?" and "Chicagoland Regional Virtual Panel discussion." These programs are free for NWF Campus Ecology members and partners.
Special Sustainability Days
Campus Sustainability Day (CSD)
Timing: October

Held on the fourth Wednesday of October with related events all month long, CSD was created to encourage and honor campus initiatives. Organizers are invited to join a nationwide keynote webcast and plan events around the day.

United Nations Environmental Programme (UNEP) World Environment Day (WED)
Timing: June 5 of every year

WED is designed to increase worldwide awareness and action for the environment. WED initiatives have included food waste reduction programs, walk-to-work promotions, multimedia projects, recycling drives, contests and more. Organizers can

register their activities

on the UNEP website.
Sustainability Awards and Competitions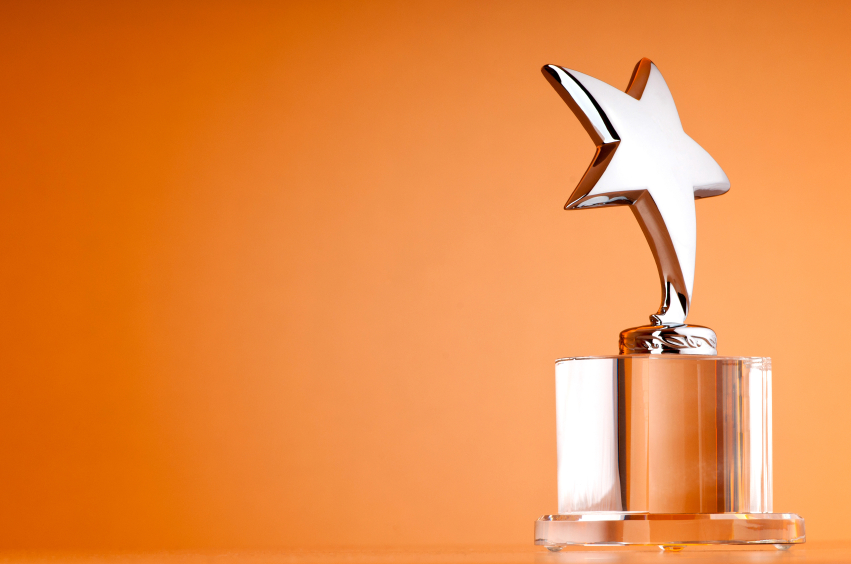 There's no better way to get people involved than by appealing to their competitive instincts. And, as Indvik points out, they're a great way to get exposure and visibility for your cause, especially if you win. These challenges pit student against student, dorm against dorm and school against school to improve sustainability throughout the world.
Talk to your university's office of sustainability or student council to learn more about local competitions and other opportunities. If there isn't an existing contest on your campus, administrators may be willing to develop one.
Undergraduate and Graduate Awards and Competitions
AASHE Student Research on Campus Sustainability Award
Focus: Campus sustainability research
Scope: North America
Details: Individuals or teams; must be enrolled at an AASHE institution.AASHE's annual award honors students who are using their research to advance developments in campus sustainability. Applicants can submit as many papers as they wish. Winners receive one free pass to the annual AASHE conference, an invitation to a reception and an opportunity to present their work, as well as inclusion in "Sustainability: The Journal of Record."
Biomimicry Student Design Challenge
Focus: Biomimicry
Scope: International
Details: Team of two to six; small fee to enterSponsored by the nonprofit Biomimicry 3.8 Institute, this contest challenges students to apply biomimicry tools to real-world challenges, with the hope that participants will develop sustainable, innovative design solutions. You don't need to be a biomimicry student to participate (interdisciplinary teams are encouraged).
Brower Youth Awards
Focus: Environment
Scope: North America
Details: Individuals Each year, the Brower Youth Awards honor six young environmental change leaders age 13 to 22. Winners receive a $3,000 cash prize, a professionally produced short film about their work and a weeklong trip to the San Francisco Bay Area. These awards tend to honor leaders of groups or environmental efforts, which typically have long-term, measurable impacts.
Graduate Only Awards and Competitions
Dow Sustainability Innovation Student Challenge Award
Focus: Sustainability, innovation and research
Scope: SISCA participating universities
Details: Individuals or teamsDow created this award in 2009 to reward graduate students for forward thinking in sustainability, innovation and research. Participating universities include MIT, UCLA Berkeley, Caltech, Penn State and Northwestern (to name a few). The grand prize, awarded at the university level, is $10,000.
Morgan Stanley Sustainable Investing Challenge
Focus: Sustainable investing solutions
Scope: International
Details: Team-basedThis contest is designed as a pitch competition for graduate students. Contestants are required to develop institutional-quality investment vehicles that create a positive environmental or social impact and competitive financial returns. Finalists present their pitches to a panel of judges at Morgan Stanley's NYC headquarters.
Nespresso Sustainability MBA Challenge
Focus: Sustainable coffee
Scope: International
Details: Team-basedLaunched in 2013, Nespresso's annual challenge is open schools around the world with MBA or similar programs. Each year, Nespresso asks students to come up with innovative ideas related to sustainable coffee. Students with the three best proposals are invited to present in Europe and have the opportunity to contribute to the development of Nespresso's strategy.
Crowdsourced Sustainability Competitions
Climate CoLab:
A project of the MIT Center for Collective Intelligence, Climate CoLab is a crowdsourcing platform dedicated to solving the problems of climate change. Any team from any country can submit proposals for the site's regular contests. Winners have presented their ideas to the United Nations and the United States Congress.
OpenIDEO:
Not surprisingly, OpenIDEO is an open innovation platform developed by IDEO, a global design firm. It invites participants worldwide to submit solutions to challenges like "How might we establish better recycling habits at home?" All winning contributions are openly shared with the community.
Sustainability Funding and Grants
Sustainability action is often rooted in hopes and dreams, but making those hopes and dreams a reality typically requires financial help. Use these funding and grant opportunities to bring your sustainability cause to life.
Tips for Sustainability Funding and Grants
Research before asking. Scott suggests that existing grants and scholarships are generally the best bet. Online research is a good place to start; you should also ask for suggestions from faculty and staff you're comfortable with.
Be ready with your proposal. It's not enough just to have an idea, Scott says. You'll likely need to make a presentation, develop proposals and fill out forms.
Think local. Many schools now make a point of issuing sustainability grants, campus green funds, Green Revolving Funds (GRFs) or Revolving Loan Funds (RLFs) to university departments and student groups.
Lobby student government. Student governments may have money available to students for sustainability projects. Just keep in mind that it may take some work to access these funds. But, Foley points out that lobbying the student government can help you further your cause even if you don't get funding: it creates news, tension and conversation on campus that can help you get your point across.
Explore every avenue. Student fees, campus centers, departmental budgets, self-funded events and more can be sources of cash. Responses can be hit or miss, but it's always worth asking.
Be realistic. Foley cautions that you might not need as much money as you think you do. Sometimes the most effective campaigns are simply a matter of students putting pressure on the university to act.
Using Green Revolving Funds
GRFs are intended to help schools save money while encouraging sustainability. The university loans money from an initial fund (received from sources such as grants, donors or endowments), and administrators and students invest the capital in projects that:
Reduce unnecessary waste and consumption.
Improve efficiency.
Cut down on carbon emissions.
Develop use of renewable energy sources.
Promote student and community awareness.
A portion of the resulting savings (such as on energy costs) is then used to repay the loan over several years. Further savings can be reinvested into the initial capital.
Green Revolving Fund Guides
Revolving Loan and Green Revolving Funding Databases
Other Funding Sources
AASHE Resources on Sustainable Investment and Financing: AASHE has pooled all of its funding resources in one convenient place. Here you'll discover information on student fees for sustainability, alumni sustainability funds and related resources, as well as case studies on sustainable investment and a list of relevant blog posts and articles from AASHE publications. Note: Some of these resources are available to AASHE members only.
Raise the Funds: Campus Action Toolkit: Created by Campus InPower (now defunct), this 54-page toolkit provides students and administrators with a guide to funding mechanisms. You'll find lots of practical advice, including definitions, success stories, case studies and how-to tips. The authors outline a slew of options, including:

Student fees
ESCO and University Partnerships (ESCUPs)
Endowments and internal campus banks
Administrative funds
Outside grants
Alumni funds
Revolving loan funds
Sustainable Activism Tools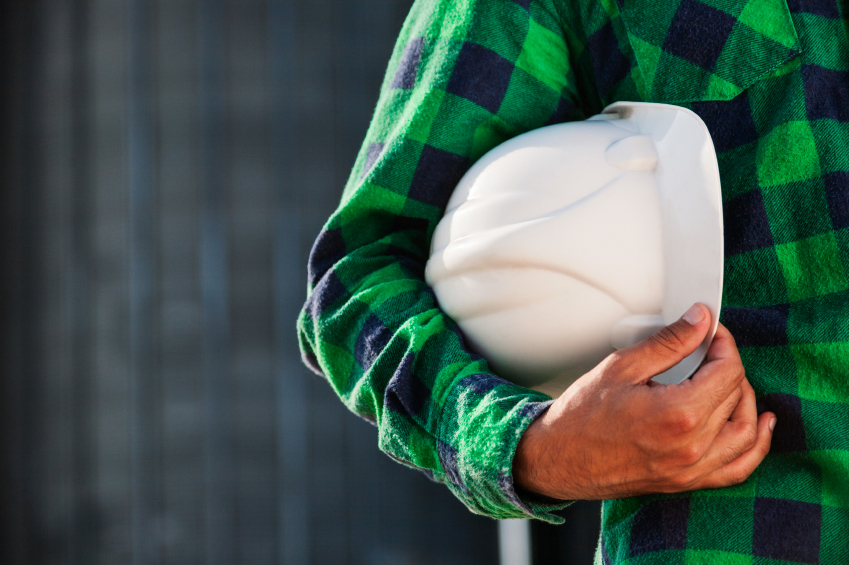 Your cause may be rooted in hopes and dreams, but it's numbers that will ultimately get the job done. To sell your plan of action, find funding and truly enact change, you'll need to do your research so you can understand how your campaign will work at the nitty-gritty level. That's where these sustainable activism tools come in. Campus carbon calculators, state incentive databases, how-to guides and investment tracking can help you build the finite details of your action plan. Award-winning independent projects are built from resources like these.
Calculators
Conservation International Carbon Calculator:
If you're looking for a slick and simple way to calculate your individual carbon footprint, try CI's calculator, designed for personal rather than institutional use. You can:

Estimate your household and driving emissions.
Calculate the carbon impact of a trip.
Neutralize the carbon footprint of your next event.
Find offset estimates based on average emissions data.

The Real Food Calculator:
Ever wondered what your institution's "real food" score is? After several years of research and pilot testing, the folks at Real Food Challenge have come up with an app that allows you to track your school's food purchasing records. You can assess whether your institution is investing in local, fair, ecologically sound and humane food, then use the results as a way to initiate conversations with administrators and dining services.
Web-Based Tools
Database of State Incentives for Renewables & Efficiency (DSIRE):
Operated by the North Carolina Solar Center and funded by the U.S. Department of Energy, DSIRE has a treasure trove of information on financial incentives and policies that support renewables and energy efficiency across the United States. You'll find important information on grant programs, rules and regulations, policies and a lot more.
EPA ENERGY STAR Portfolio Manager:
Like many other experts in sustainability, Indvik notes, "you can't manage what you don't measure." This online tool from the Environmental Protection Agency helps monitor the greenhouse gas emissions, as well as the energy and water consumption, of any building. It's a useful benchmarking tool if you're working on campus energy conservation.
Green Revolving Investment Tracking System (GRITS):
GRITS was developed to support the efforts of institutions committed to the Billion Dollar Green Challenge. This secure, account-based web tool manages institutions' GRFs, including aggregate and project-specific financial, energy and carbon data. GRITS also allows administrators to grant student leaders and interns selective access to information.
Lucid's Building Dashboard:
All Campus Conservation Nationals (CCN) competitions are run and visualized using this web-based software. In the commercial world, the Building Dashboard is used to:

Showcase real-time building performance and green features.
Host energy and water use reduction contests.
Track performance data and perform payback calculations.
Lucid has also developed an online operating system for buildings called BuildingOS, which unites all meter and building system data in a single integrated platform.
How-To Guides
Sustainability Pledges and Assessment
"If you're worried that what you want to get done is going to be undone in the next five years, you need to think about pushing for institutional policies and commitments."
Pledges have a lasting impact. As Foley explains, "If you're worried that what you want to get done is going to be undone in the next five years, you need to think about pushing for institutional policies and commitments."
Making a lasting change may be hard work, though, so don't be discouraged if you run into a wall. Partnership programs and STARS ratings generate healthy publicity, but universities may be wary of getting bogged down in surveys and extra paperwork. Research the costs and benefits before you start and pick your battles accordingly.
Pledges and Commitments
STARS Assessment
A big deal in the world of campus sustainability. AASHE's Sustainability Tracking, Assessment & Rating System (STARS) has become the defacto tool for most North American colleges and universities in assessing their sustainability progress. Every year, these institutions complete an extensive survey, reporting sustainability initiatives across:
Operations
Academics
Planning and administration
Engagement
To gain a STARS Bronze, Silver, Gold or Platinum rating, schools can choose to pursue credits and earn points. Only full-access participants are eligible to apply for a rating.
Sustainable University Rankings
The Princeton Review's Guide to Green Colleges:
This free annual guide profiles over 300 North American colleges and universities that have made a strong commitment to sustainable practices. Using information collected from STARS Basic Access, the guide assesses each institution on a wide variety of green criteria.
Sierra Club's America's Coolest Schools:
Every year, the Sierra Club magazine publishes its annual ranking of the nation's greenest universities. Researchers compile data submitted by universities in STARS Basic Access, and schools are ranked on a number of sustainable criteria, including food, transportation, waste, water and energy. Placement in the "Top Ten Coolest Schools" is highly coveted.
The Center for Green Schools "Best of Green Schools":
This annual list covers a range of educational institutions, including K-12 schools, community colleges and four-year institutions. Community events, collaborations, policy makers, school districts and innovators are similarly honored. Colleges and universities earn their titles by demonstrating innovate approaches to create healthy, efficient learning environments.
Sustainable Activism Case Studies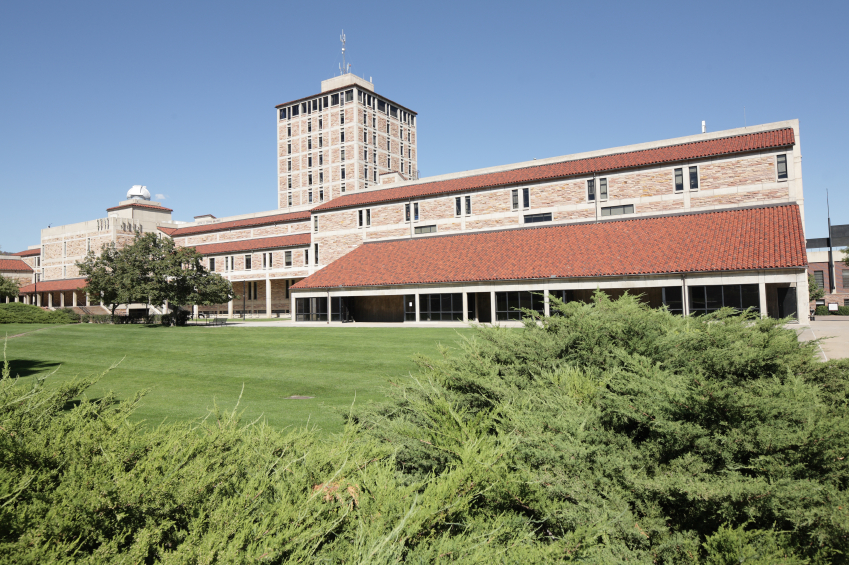 When you're trying to make a change on campus, it's useful to see examples of how others have successfully executed student sustainability projects. These case studies can serve as both inspiration and persuasion: they're a great tool for asserting that your sustainability project is viable. Administrators "need the reassurance that peer institutions have done something similar and that it worked," says Indvik. Strong case studies may be your best offense in a campaign for change.
Emory College
Emory has made sustainability initiatives a top priority, from food to green space to climate action. The college created the first LEED-certified building in the Southeast in 2002, and has one of the highest square footages of LEED-certified campus space in the U.S. That's probably why the school took home the 2013 prize for Best Higher Education Institution in the Best of Green Schools competition. Like Loyola and CU-Boulder, Emory has achieved a Gold rating in AASHE's STARS assessment.
Student Environmental Fund: You can get a lot done with a little campaign. In 2008, Emory's Student Government Association and the Emory Environmental Alliance joined forces to push for a student green fee to finance sustainability projects. It worked. Money raised for Emory's Student Environmental Fund is appropriated by students (under the advisement of the Director of Sustainability Initiatives) and used for approved projects, including investments in clean renewable energy.
Sustainable Food Initiative: Emory's Sustainable Food Initiative is driven by a 12-person committee made up of faculty, staff and students. Students help in establishing food purchasing guidelines and maintaining the school's food gardens and organic farms. The initiative has also instituted Meatless Mondays.
Water Conservation: Having trouble convincing your administration to act on water conservation initiatives? Maybe they need some expert advice. In 2007, Emory hired consultants to develop a water management plan for the entire campus. Now it has:

A closed-loop laser system that helps its Math and Science Center conserve 2.8 million gallons of water per year.
Residence halls that pump collected rainwater (using solar power) to flush toilets.
Rainwater cisterns that water campus property.
Loyola University Chicago
Students and staff at this Jesuit school are working hard to save the planet. The sustainable projects of Loyola's Institute of Environmental Sustainability range from green rooftops to bottled water bans. It's also the first Chicagoland and Jesuit school to achieve a Gold rating in AASHE's STARS assessment. Loyola's outstanding sustainable ideas include:
Clean Energy Lab: Loyola's lab is home to a fifth-generation biodiesel processor and a methanol recovery system. Students are turning waste vegetable oil into fuels to power campus vehicles and tiki torches, as well as to produce hand soap.
Campus Composting Initiatives: Thanks to Loyola's Campus Compost Collective, students and faculty can recycle their food scraps through a weekly bucket pickup. And, through the Compost Collective, staff and students help businesses kick-start their commercial composting.
Retreat & Ecology Campus: Loyola's wilderness classroom is inspiring. Set in the middle of urban Chicago, the campus boasts 98 acres of natural wetland and forest habitat, including a student-operated organic farm. Courses, internships and research opportunities are part and parcel of the experience.
University of Colorado Boulder
CU-Boulder holds the honor of being the first university to achieve a Gold ranking in AASHE's STARS assessment, a recognition it achieved in 2010. Chancellor Bud Peterson signed the ACUPCC in 2007, and the university implemented a Conceptual Plan for Carbon Neutrality in 2009. In addition to students, involved sustainability partners include the Environmental Center, the Office of Campus Sustainability, Facilities Management, Housing & Dining Services, faculty, staff and the community.
Environmental Center: The students who organized the first Earth Day at CU also established this center in 1970. That's given CU-Boulder over 40 years to develop some cool programs, including a comprehensive recycling system, carpool matching, trip tracking tools and an annual Bioneers conference.
One Million Acts of Green: Trying to engage fellow students in everyday action? This online project might provide some inspiration. CU-Boulder students, faculty, staff and alumni can pledge to take over 100 sustainability actions (Acts of Green), report their progress, visualize the impact of their choices and share them on social media.
Renewable and Sustainable Energy Institute (RASEI): Outside partners can provide a huge lift to research and investment. A joint project of CU-Boulder and the National Renewable Energy Laboratory (NREL), this institute tackles complex energy problems by employing a multidisciplinary approach. The institute holds Energy Summer School and an ongoing Big Energy Seminar Series.
If you'd like to find even more examples of successful sustainability campaigns on campus, visit:
Your Next Steps for Sustainable Activism
Where do you go from here? If you're just starting out, you may feel that there's so much to do that you're pulled in several directions at once. Foley recommends following a basic path for launching your sustainable activism:
Plug into things that are happening.
Meet other people.
Talk about what you see.
Form friendships and connections.
With these basics covered, you can ease into other challenges, like joining or starting student groups, completing a sustainability internship, participating in student government or sitting on committees. It's also helpful to connect with local and global sustainability organizations to find out about opportunities for getting involved or get advice for starting your student group.
Taking the next step could be as easy as incorporating sustainability into your on-campus job or course work, says Woolston. She suggests taking these sustainable activism steps, all of which you can do right on campus:
Intern with a department like dining services or facilities.
Do a class project.
Conduct an independent study.
Write a senior thesis.
Whatever your plans are for sustainable activism, don't wait to get started. Take steps toward making your sustainable goals become a reality today. Your bold leap into activism could be just the thing the world needs.
Recommended Resources for Further Reading
Essential Organizations for Sustainable Activism Support
Glossary of Terms
AASHE: The Association for the Advancement of Sustainability in Higher Education. An organization that offers sustainability resources, professional development and assessment to higher education institutions.
Advisory committee: A group of students that participates in forum meetings directly with higher education institution administration.
Carbon emissions: The primary greenhouse gas created by human activities. Greenhouse gases like carbon dioxide trap heat in the atmosphere and contribute to global warming.
Carbon neutrality: A net zero carbon footprint. Achieved by balancing measured carbon emissions with carbon offsets or purchased carbon credits.
Carbon offset: A reduction in emissions of carbon dioxide that compensates for carbon emissions created.
Case study: An instance that can be used to illustrate a principle.
Divestment: Selling an asset for financial or social goals. In sustainability, divestment stops investment in companies that make major contributions to pollution and social injustice, and that threaten diversity.
Earth Day: An annual event celebrated April 22nd, celebrating support for environmental protection.
Eco-Rep: Student peer-to-peer sustainability outreach programs that work with campus environmental leaders and develop programs to encourage students to adopt sustainable behaviors.
Endowment: Money or financial assets donated to a higher education institution.
Energy efficiency: Using less energy while providing the same service.
Gender-neutral housing: Housing option that allows two or more students to occupy a unit regardless of students' sex, gender, gender identity or gender expression.
Grant: A sum of money given by an organization for a particular purpose. Does not need to be paid back.
Greenhouse gas emissions: The emissions of carbon dioxide, methane, nitrous oxide and fluorinated gases that trap heat in the atmosphere and contribute to climate change.
Green Revolving Fund (GRF): A fund that provides loans for sustainable campus improvements. Savings from the improvements are invested back into the fund to be used for future improvements.
Policy proposal: Proposals written to address a problem, and explain how the problem can be resolved.
Reforestation: Restocking of forests and woodlands that have been depleted.
Renewable energy: Energy from sources that are not depleted when used, including wind, solar and water power.
Stakeholder: A person with an interest or concern in an issue.
STARS assessment: Administered by the AASHE, STARS is a reporting framework for colleges and universities to measure sustainability performance.
STEM skills: Science, technology, engineering and math skills. Often necessary for developing environmentally sustainable solutions.
Student activism: Work by students to enact change, typically environmental, social or economic.
Student green fee: A fee paid by students that supports practices and new projects designed to make institutions more environmentally sustainable.
Student group: An organization of students who share a common background or interest. May be involved in activism.
Sustainable: Able to be maintained.
Water conservation: Preservation, control and development of water resources, including usage reduction and pollution prevention.
<!- mfunc feat_school ->
Featured Programs:
Sponsored School(s)
<!- /mfunc feat_school ->