Find Your Future in Sustainability
Sustainability professionals design the world's environmental solutions, create socially responsible public policy, and develop businesses that serve the triple bottom line. Is sustainability a part of your future? Get access to leading sustainability degrees, sustainable careers of the future, excellent learning resources, and an understanding of what sustainability really means.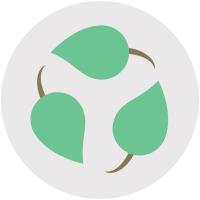 Sustainability Degrees
Take the first step into a more sustainable future with a sustainability degree from leading colleges and universities. Whether you're interested in science, design, business, public policy, or technology, these degrees offer the skills and knowledge you'll need to start your career in sustainability. Choose your path to learn about degrees that will teach you how to lead the world in sustainability.