<!- mfunc search_box_body ->
<!- /mfunc search_box_body ->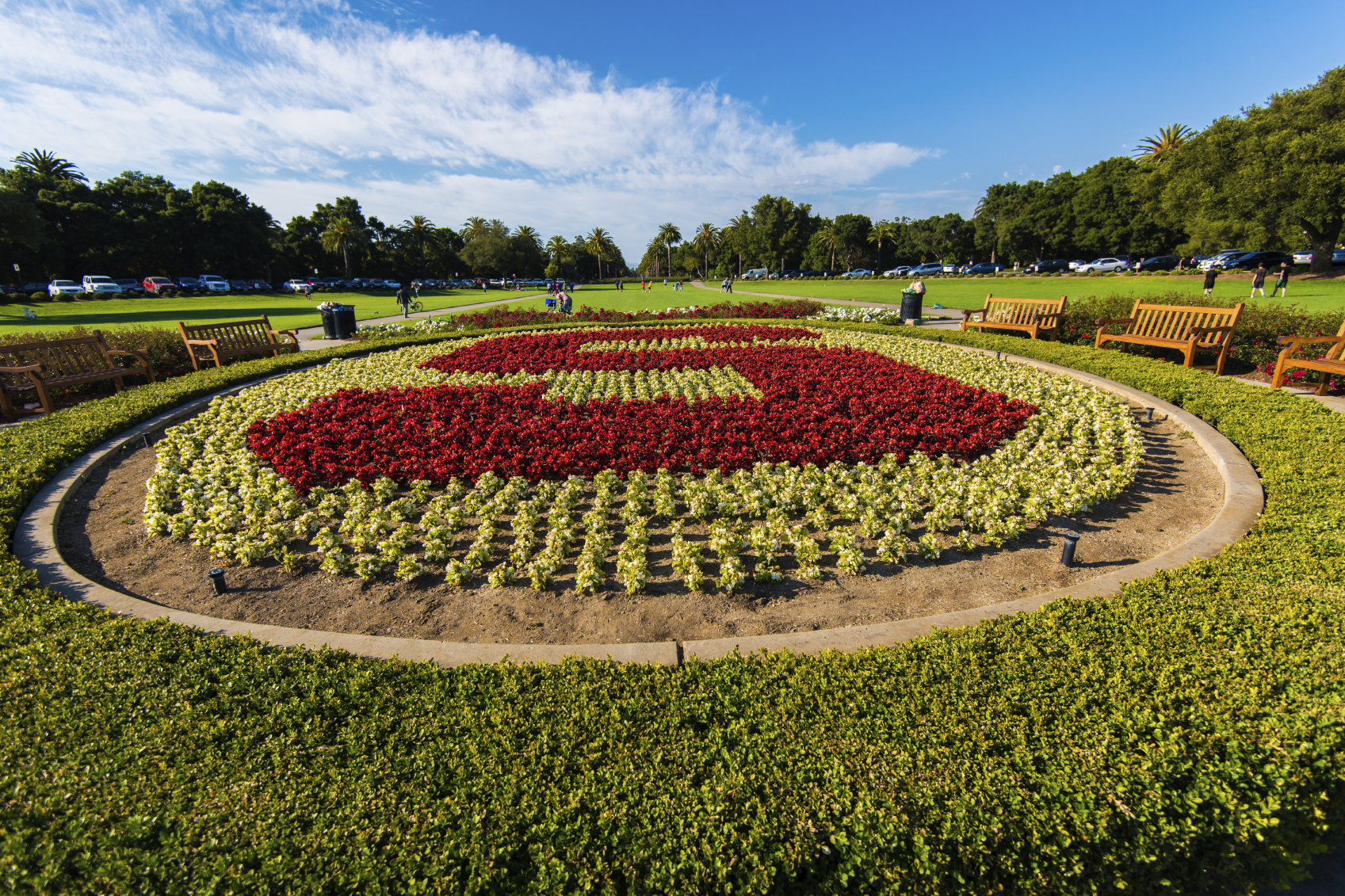 College and university campuses are like small municipalities: from buildings and buses, to eateries and large endowments, to living wages and health benefits for employees, to diversity and inclusive excellence commitments, a school can have a large environmental and societal footprint. Today's students aren't just looking for academic programs in sustainability; they want to study at institutions that walk the sustainability talk. In fact, at many campuses, students can get involved in making their campuses more sustainable, from growing food eaten in dining halls to conserving energy and pushing administrations to divest their endowments from fossil fuels.
<!- mfunc feat_school ->
Featured Programs:
Sponsored School(s)
<!- /mfunc feat_school ->
Below are a few institutions of higher education leading the way in sustainable operations. To see more, visit the campus operations and planning, administration and engagement sections of the Association for the Advancement of Sustainability in Higher Education (AASHE) website.
Energy and Climate Change
Talk about one man's trash being another man's treasure! The University of New Hampshire meets up to 85 percent of its Durham campus energy needs with purified methane gas from a nearby landfill—gas that was previously released into the atmosphere. The university sells renewable energy certificates (RECs) associated with the electricity generated from this landfill gas, and uses the funds from the sale of these certificates to help cover the cost of the landfill gas project, as well as to invest in additional on-campus efficiency projects.
Emory University is "LEED-ing" the pack when it comes to green buildings: the total square footage of LEED-certified building space at this Atlanta university is one of the highest among campuses in the U.S. Emory is home to the first certified Gold LEED-EB (existing building) in the country, and has committed that all of its major construction projects will, at a minimum, meet LEED Silver Certification.
Transportation
At the University of South Carolina, alternative has become mainstream. This university is cutting the greenhouse gas emissions associated with its transportation program by 90 percent by powering its approximately 400 campus-owned vehicles with ethanol, biodiesel, liquefied petroleum gas, electricity or hydrogen fuel cells.
The University of Georgia has the largest campus transit system in the U.S., averaging 37,000 riders a day and carrying over 11 million passengers a year. And, its buses run on B20 biodiesel, with the 20 percent "bio" portion derived from the local poultry industry.
Michigan State University is recognized as a Bicycle Friendly University, offering students an environmentally and financially sustainable alternative to vehicle transportation on campus and beyond. With the MSU Bikes program, students have a central resource for all things bike related where students, faculty, and staff can repair, buy, or equip bicycles, and attend classes on bicycle repair and safety. Students are also able to rent bikes for both short term and long term trips.
Food Sustainability

Cal Poly Pomona is putting its money where its mouth is: 60 percent of its food and beverage purchases are local or third-party certified (specifically, USDA Certified Organic, Marine Stewardship Council Blue Ecolabel, Food Alliance, Fair Trade or Certified Humane Raised and Handled). In comparison, many campuses hover around 20 percent or less. The school's dining services incorporate a number of other sustainable practices, including purchasing seasonal, local produce and locally produced baked goods.
The University of New Hampshire not only offers a dual major in ecogastronomy (which teaches students about food production and procurement, as well as how these aspects affect health and nutrition); it's also home to the first organic dairy research farm at a U.S. land grant university. In addition, UNH Dining Services recently developed and committed to Slow Fish Principles that could be followed at other campuses.
Biodiversity, Land and Ecosystems
The University of Maine has partnered with several land trusts and state programs to help conserve an area of woodlands outside Bangor, Maine large enough to hold four University of Maine campuses. Called the Caribou Bog-Penjajawoc Lands Project, this effort will preserve over 7,500 acres of woodlands and wetlands—and in turn, will preserve wildlife and migratory bird habitats.
Green Mountain College lives up to its name: not only does it have a native species landscaping policy; it also takes care of an 85-acre nature preserve and community trails. In addition, faculty and student research teams monitor and conduct research on the college's ecosystems and the species that call them home.
Waste and Recycling
Arizona State University is committed to achieving zero solid waste across all campus locations by 2015. The university is working to reduce landfill waste by 90 percent, eliminating some waste through reduced consumption and diverting the rest through recycling, composting and reusing or repurposing.
After repeatedly finishing in the top 10, in 2014 Antioch Seattle was crowned the RecycleMania Grand Champion (a program run by Keep America Beautiful with support from the United States EPA's WasteWise program) with a record-setting 93.13 percent recycling rate. One secret to their success? Actually removing trash cans so that people had to recycle.
Water Conservation

Georgia Tech likely has the largest cistern on a U.S. college campus (1.4 million gallons!) for collecting rain water and condensation to use for flushing and irrigation—and that's just one of 30-plus cisterns on campus. Other water conservation efforts include low-flow washing machines and other energy-efficient appliances, metering to detect leaks and intelligent watering systems that only irrigate when rain isn't in the forecast and soil testing demonstrates a need.
The University of Rochester's River Campus and School of Medicine and Dentistry earned the 2013 Green Cleaning Award for Schools & Universities. Every cleaning product purchased is Green Seal-certified, EcoLogo-approved or meets the minimum volatile organic compound (VOC) level guidelines established by the California Air Resources Board; and, every person hired as an Environmental Services Worker receives training in the university's green practices.
Diversity and Inclusive Excellence
You can't get more diverse than Rutgers University, rated since 1997 by U.S. News & World Report as the most racially and ethnically diverse college or university in the U.S. Students hail from over 100 nations.
In 2013, the University of Akron won a Higher Education Excellence in Diversity (HEED) Award from INSIGHT into Diversity magazine, the oldest and largest diversity-focused publication in higher education; in addition, the school's diversity council was selected as one of the top 25 such councils in the country by the the Association of Diversity Councils. The university's Office of Multicultural Development is home to The Multicultural Center and The Student Success Center, and offers students opportunities to connect, academic support and advising, peer mentoring, scholarship opportunities and more. The university's inclusive excellence events include a Black Male Summit, the President's Annual Forum on Inclusive Excellence and Diversity Week.
Endowment Management
While some smaller colleges and universities have declared intentions to divest their endowments from fossil fuels, Stanford University is the first major national university to pledge not to make direct investments in coal mining companies. The university made this decision after a student-led petition to divest out of concern for climate change. Stanford President John Hennessy explained, "Stanford has a responsibility as a global citizen to promote sustainability for our planet, and we work intensively to do so through our research, our educational programs and our campus operations."
Okanagan College knows a thing or two about sustainable endowment management: this Canadian college holds 30 percent of its investments in Community Values Funds that exclude companies deriving revenue in excess of five or 10 percent from alcohol, gambling, military weapons, pornographic materials or tobacco products. The college also proactively seeks out investments in companies with strong records of responsible and positive community relations, corporate governance and employee relations, as well as those committed to environmental responsibility, human rights and product safety.